This year it's been 19 years since I bought my first Friars pony! Friars Gift of Gold and her mother Friars Ave Maria were both pregnant when I imported them and then they gave birth to Royal Highness & Lady Marion.
Pictured below are Gift and Highness who I was forced to sell during my escape and divorce from a psychopath who I lived with 2002-2006 with and who almost killed me. Such grief…
Then I bought back Gift 2012 and had her for 5 years before she died at home in the pasture. I still remember every detail when I sat next to her and told her that it was OK to let go, and that we would meet again. Even greater grief, but it was still so nice to have had her the last few years.

If Friars Gwelais Hi gets a filly this year after Friars Flying Fox, I will name her after Gift! Somehow it feels like it's meant to be and she is with us again, because I've said the wrong name so many times in the last few weeks and called her Gift instead.

My beloved girls…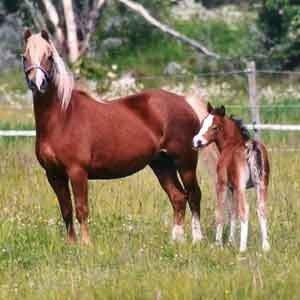 With that said, I can't emphasize enough how much the Friars breedings have meant for our stud and breeding of sec A's. They are truly the best and we are so incredibly happy and fortunate to have some of their best bloodlines to breed from. Nothing beats a Friars pony!