Even though I still remember the Shetland ponies Filou van Spriel, who taught me how to ride, and her son Goliath, who I was gifted from my parents at the age of 5 yrs old (in 1980), with love and affection, my never-ending-love for the Welsh breed started with one of our first Welsh foals, Cloudberry Blossom, who was born at the family farm back in 1990. (His mother was Radmont Cherry Blossom, who competed in the Swedish Mastership in show jumping many times.) When he was 1-year-old I bought him from my sibling, the registered breeder, and after a few years when he was gelded and had been trained by me I sold him to a family who had him as a successful dressage pony for many years.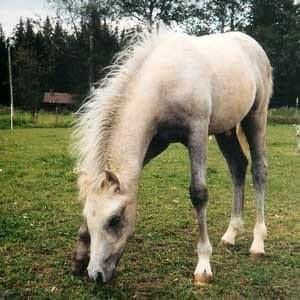 As a child and teenager, I studied the pedigrees of all the horses we had at home at the riding school and the horses we kept in training to sell. Since I was the youngest (6 & 8 yr younger) in the group of siblings, I was the one who eventually got to ride and train our smaller ponies, most of which were Welsh and Welsh mountains. Our Elisa II by Coed Coch Nobl gave birth to her cremello son Close-to-You already in 1987 at the farm, so we have, as I have mentioned in other discussions and posts, "always" had Welsh and Welsh mountain in the family.
Everyone in the family also helped to show the horses at exhibitions back then, where both for example Elisa II and Chanel (a lovely mare by Stoatley Pride) received diplomas if I remember it correctly. My own New Forest mare was also awarded with AB after her results in show jumping, so we have always combined different areas of competitions.
I mainly competed in show jumping with my ponies Saga (cross between Welsh and Icelandic horse) and Davietta (New forest), but I have also been competing with Swedish warmbloods as an adult.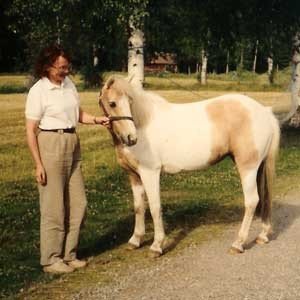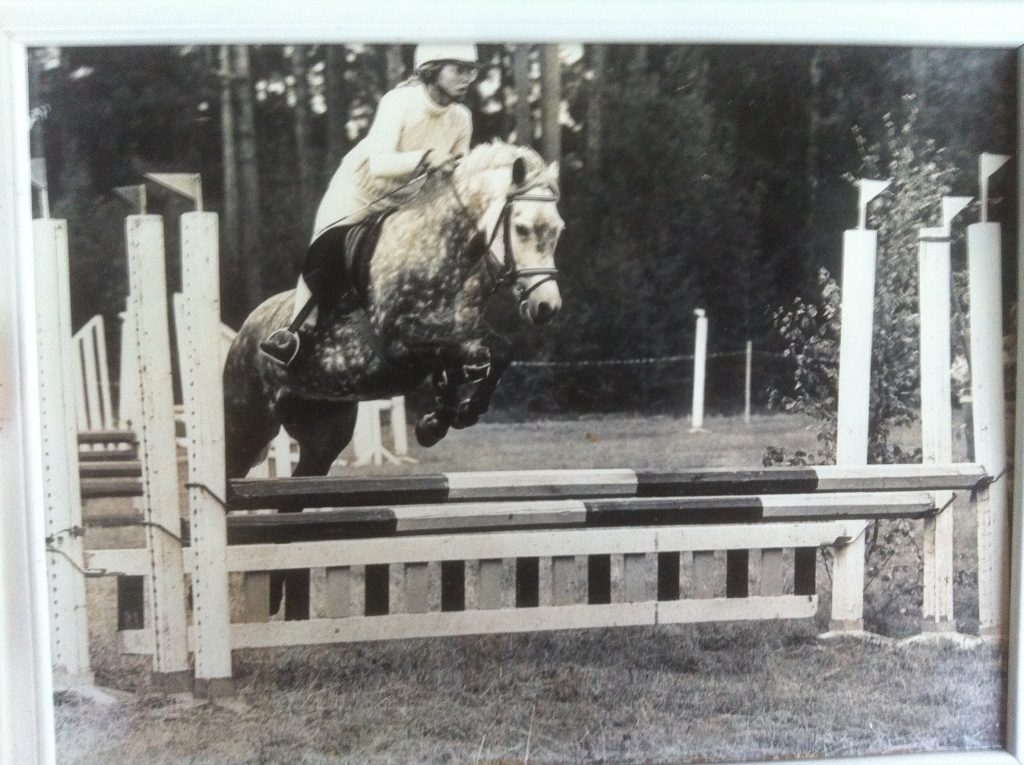 Over the years my family bred both Welsh, Welsh mountain, New Forest (own stallion), Gotland Russ (own stallion) and Shetland ponies at our farm, and the reason why I am bringing this up (even though I was not the registered owner or breeder of all of them) is because this was during the years when everyone in the family still lived at home together so this make it a part of my history as well.
However, to get to the point, I fell in love with the Friars ponies as an adult when I found the stud in the early 2000s and established a contact even though we had never had those bloodlines before. My love for them has remained steadfast in these two decades since I imported my first pregnant mares Friars Ave Maria & Friars Gift of Gold in 2003. My first Friars led to more Friars (Friars After All & Friars First Love) and a bunch of my own foals originating from them. In 2006 I was forced to start selling my (then) 18 horses due to a disgraceful divorce from a man who tried to kill me and where he used the horses as a means of power. (This is something I have written about in my books, which have been on both Amazon & USA Today bestseller lists!) However, I followed where my foals ended up, where I actually sold the last ones in 2008 after a few of them had been for lease as a last effort to keep them. (Friars After All and her filly Inez were also stolen by a person who leased them and falsified a contract claiming I gifted them to her, but that's a story for another day!) Things did not go as planned then, but there is always another day – remember that!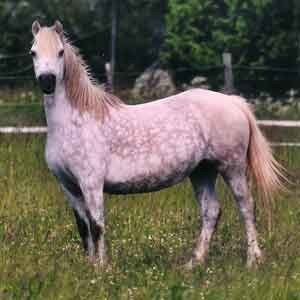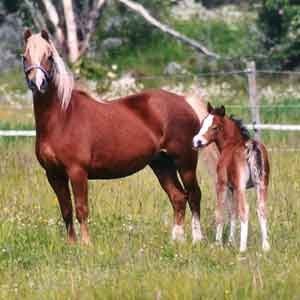 In 2012 (or if it was 2011) I bought back Friars Gift of Gold and then continued breeding where we unfortunately lost her foal Epiphany and her when she was 20 years old in 2017. It broke my heart when we lost Gift, but I continued to follow Friars and my foals throughout the years and then bought more horses from them where we now have 7 (+2) pure Friars in the stud (Friars Flying Fox, Friars Pavarotti, Friars True Love, Friars Tears from Heaven, Friars Gwelais Hi, Friars Cara's Skywalker & Friars Love Potion + 2) and 12 offsprings or horses with Friars in direct descent in the stud. We love our Friars, and I am very proud to have so many of them as a base of our Welsh mountain breeding!
We also have other bloodlines that we love, but this is the story about how my own breeding program with the Welsh breed (and especially Welsh mountains) started in the beginning of the millennia – even though my love for horses originally was born as early as 1980! Time flies…but I will write more about our other bloodlines, that we also love in the stud, in another post and share why we have hand picked our horses from different breeders in the world!