Some changes have been made already, where we are praying that Greigiau Spring Equinox will be delivered safe and sounds to his new owners in France. We believe he will be an amazing breeding stallion for them in the future.
Fulnaho's Flip is also taking new directions for a driven career in the same family that we sold Friarly Super Stanley to. It feels wonderful in the heart to see all the videos and pictures that they send us, so we feel completely happy with the choice of buyer for him. The boys are also already friends from our farm and stallion group.
Immybrook Ladybird and Stellar Lady of the Lake is moving together with Stellar Tears of Pearls in March, and we are happy to see "our own little herd" of Stellar ponies in their new home together with Stellar Vaiana, Stellar Tinkerbell and Stellar Magic Sundae. The owner often tell us how much they love the amazing temperament of our Stellar ponies!
We still have some ponies for sale both in the UK and in Sweden, if you look at our For sale-page. These ponies would not have been for sale if not for my health issues and planned surgery.
We will also only breed a few mares in 2023 due to my surgery. The prices of the foals born in 2023 depend on the rarity of their colors but their prices begin from around 3000 eur (sec A) to 3500 eur (sec B). As they grow older their prices increase. They are all expected to be top class with pedigrees that stand out in any stud (just like our other foals)!
In 2023 we have a lot of shows to look forward to in Stellar Stud!
Laithehill Overture is going to focus on his ridden career and perhaps even a HOYS-ticket after a marvelous show year in-hand in 2022! Produced by Sue Kernan and her daughter Ellie Stunt.
Laithehill Goddess had an amazing show season in 2022 where she won her class at Royal Welsh Winter Far, and is continue being shown, produced by Ceri Powell and Gareth Lapping.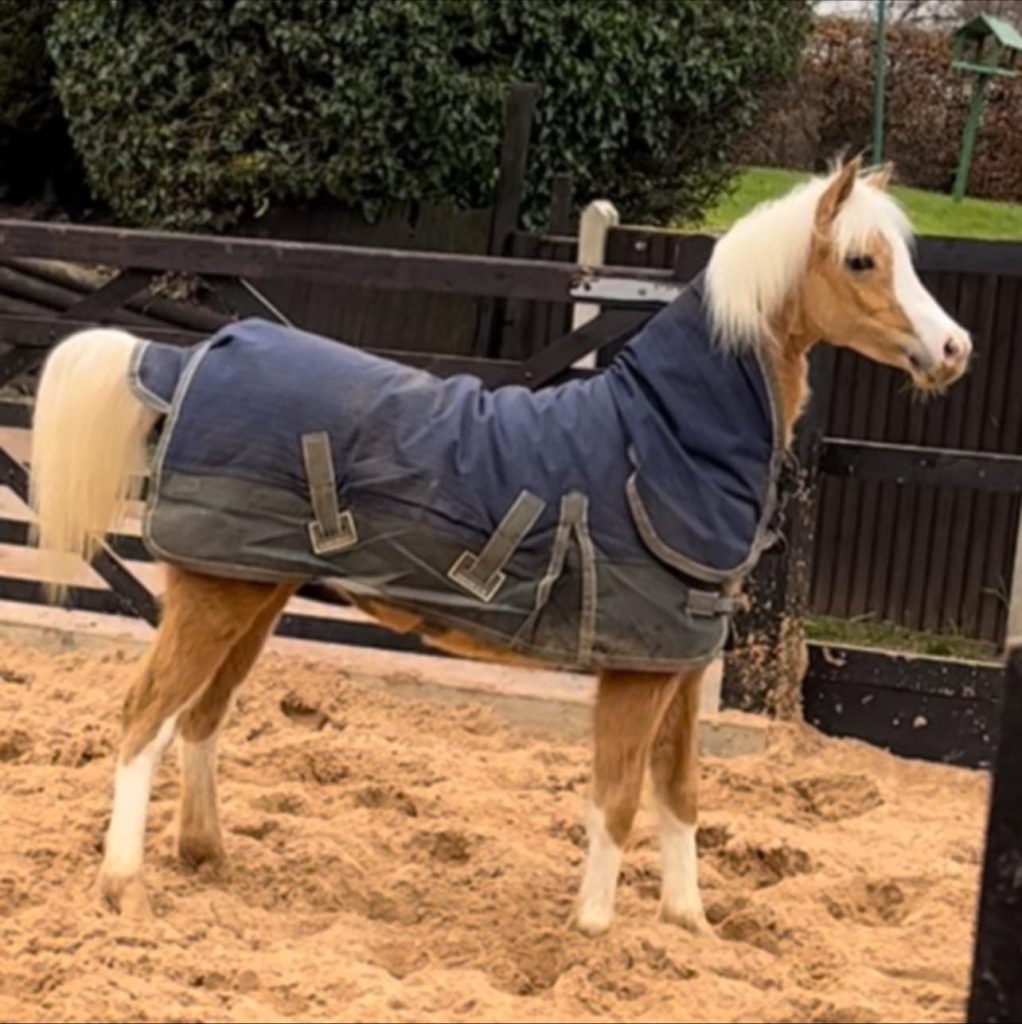 Eyarth Alonso is going to start his show career for us in 2023, produced by Ceri Powell and Gareth Lapping.
Hilin Altair won his class at Royal Welsh Winter Fair in 2022 and we are excited to see how his show season in 2023 is going to continue! He is being produced by Sue Kernan.
We also have plans on showing Melau Sheer Delight and her foal (half sister to our mega winning filly Smokeycott Shezam) we hope she will have in May in UK.
We shall see how our show plans are developing in Sweden in 2023 or if we are taking a pause this year from showing. We haven't decided yet.
My health and upcoming surgery may also affect how/if we are offering any stallions for public stud since we are not sure we have the possibility to deal with any visiting mares and foals due to my surgery, but we will get back to you on that.

– Eleonor