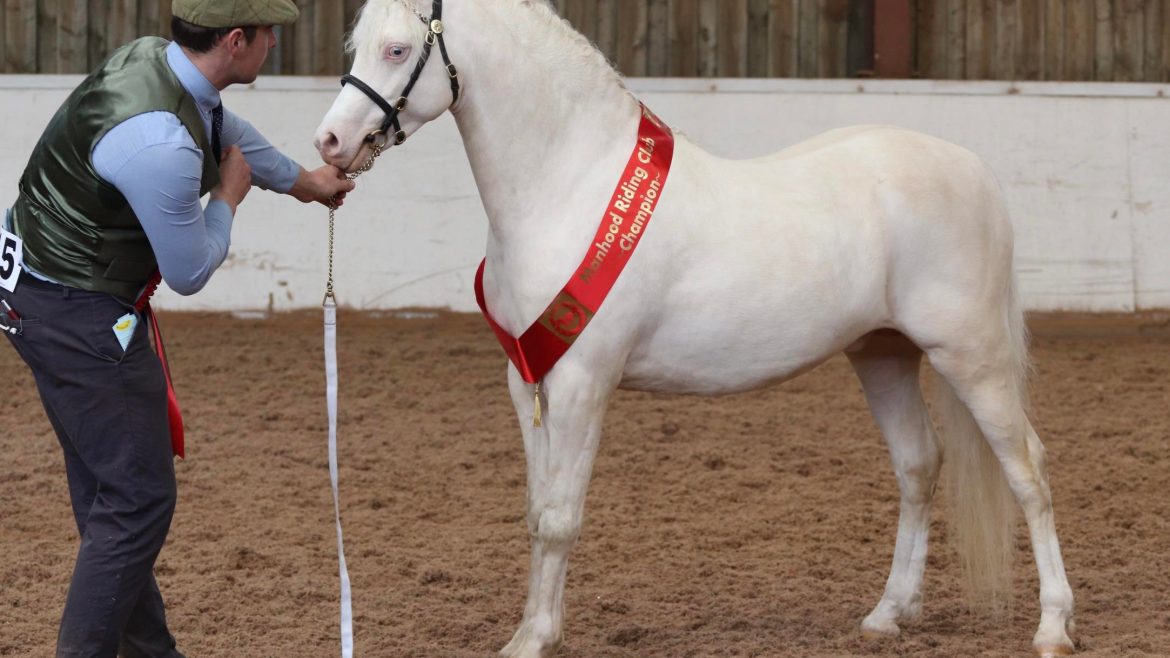 We love our Cadlanvalley ponies and have been wanting a cremello colt or stallion for a long time. Cadlanvalley James Bond has a stallion license in the UK and has had gorgeous foals for Cadlanvalley. We couldn't believe our luck when were offered to buy him. His mother Paddock Olivia is Supreme Champion and Medal Winner and Cadlanvalley Bubzy is a name that everyone in welsh breeding knows of:
Cadlanvalley Buzy
Supreme Champion in hand and under saddle
2009 sire: Russettwood Elation, Dam: Stockham Domino by Rotherwood Secret Agent
***************
2018 Reserve Overall Champion at Olympia, Best of Breed Welsh B tied  on marks with the Champion.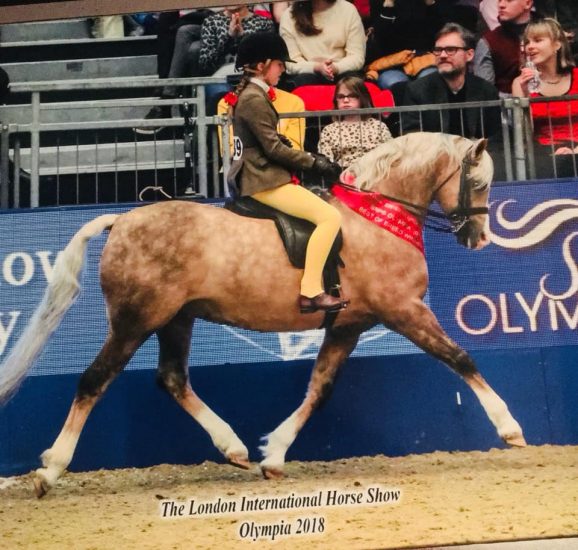 Horse of the Year Show 2016 Overall Ridden M and M Champion
Royal Welsh Ridden Supreme Champion 2016
Winner of the Welsh Sec B ridden pony of the year at HOYS 2014
Three times Brynseion Final Winner at the Welsh National Championship Show
Reserve Overall Champion by one mark and Best of Breed Olympia 2018 and winner of the Moelgarnedd Trophy
***************
Wins as a Foal 2009
1st Royal Welsh Winter Fayre 2009
1st NPS Area 29 2009
Wins as a Yearling 2010
1st Yearling Colt Lampeter Stallion show & Best Sec B Yearling
1st Cothi Bridge
1st Aberystwyth
1st Ceredigion WPCS Summer Show
1st & Champion Fishguard, Bronze Medal Show
In hand Welsh B Champion and Supreme of Show Glamorgan WPCS Spring Medal Show
Sire:

Cadlanvalley Buzby (Russetwood Elation x Stockham Domino)

Dam:

Paddock Olivia (Laithehill Oberon x Paddock Parasol)

Born:

2019

Colour:

Cremello