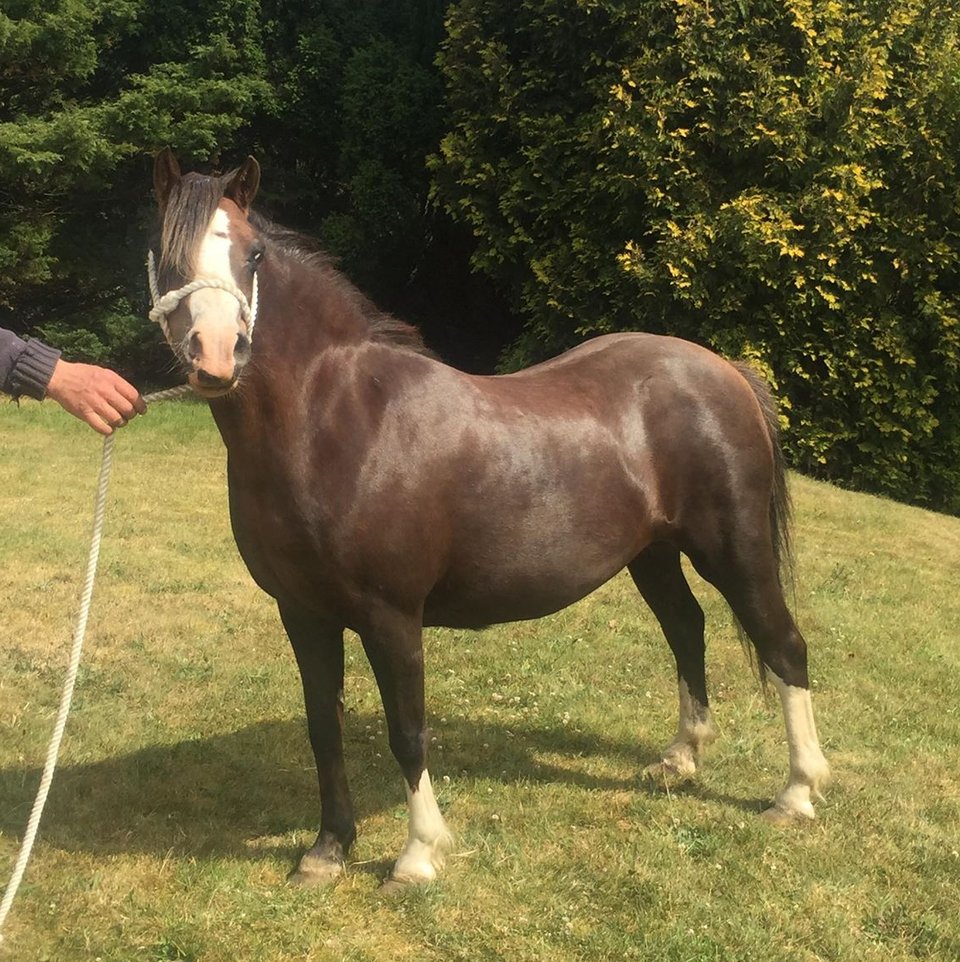 "Tears"  is a beautiful mare from the renowned Friars stud, that is known for it's many great achivements and breedings, and we are absolutely thrilled to include her in our breeding program!
Glenwood Siarl has proven himself to be a great sire, with multiple champions, and Bengad Dogberry hardly needs any presentation, where his daughter Friars Queen of Hearts has won The Royal Welsh Winner twice!
She has an amazing pedigree with the illustrious Tear family at her mother line through Friars Tiny Tears,  whose daughter Friars Tears of Gold fetched £11,000 at Fayre Oaks High Flyer evening sale 2006, at the Royal Welsh Show-ground.
"Tears" was shown with great results as a youngstock.
Sire:

Glenwood Siarl (Bengad Dogberry x Tafarnaubach Sian)

Dam:

Friars Secret Edition (Friars Oscar x Friars Tiny Tears)

Color:

Liver Chestnut

Born:

2008