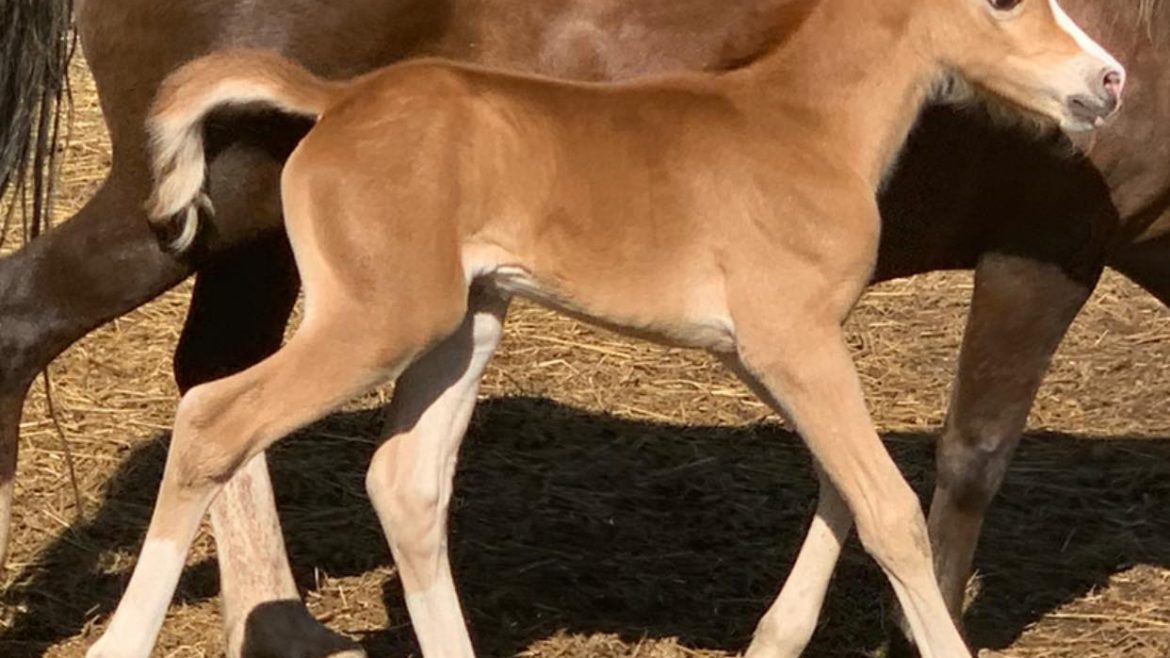 We waited and we waited and we waited… And after one month of waiting, where we almost thought she would burst because she was so big, Friars Tears from Heaven foaled a beautiful and big girl when my husband was out in the paddock and giving her muesli.
This filly carries the name of the illustrious Tears family from Friars where Friars Tears of Gold fetched £11,000 at Fayre Oaks High Flyer evening sale 2006, at the Royal Welsh Show-ground.
We are more than thrilled about this amazing filly!
This foal is retained!
Sire:

Friars Solomon (Friars Freelance x Pontgam Special Lady)

Dam:

Friars Tears from Heaven (Glenwood Siarl x Friars Secret Edition)

Colour:

Chestnut

Born:

2021