The experience to be on such a renowned show and at the incredible show arena CHIO in Aachen is a memory we will cherish!

The amazing news is that our stallion Friars Pavarotti was 2nd best 3-year-old welsh mountain stallion!* A big thank you to his producer Jacob van Woerden who did a great job with him, as always! This boy always make us proud and he also made his mother Friars Posy proud who has been International Champion in the same show earlier.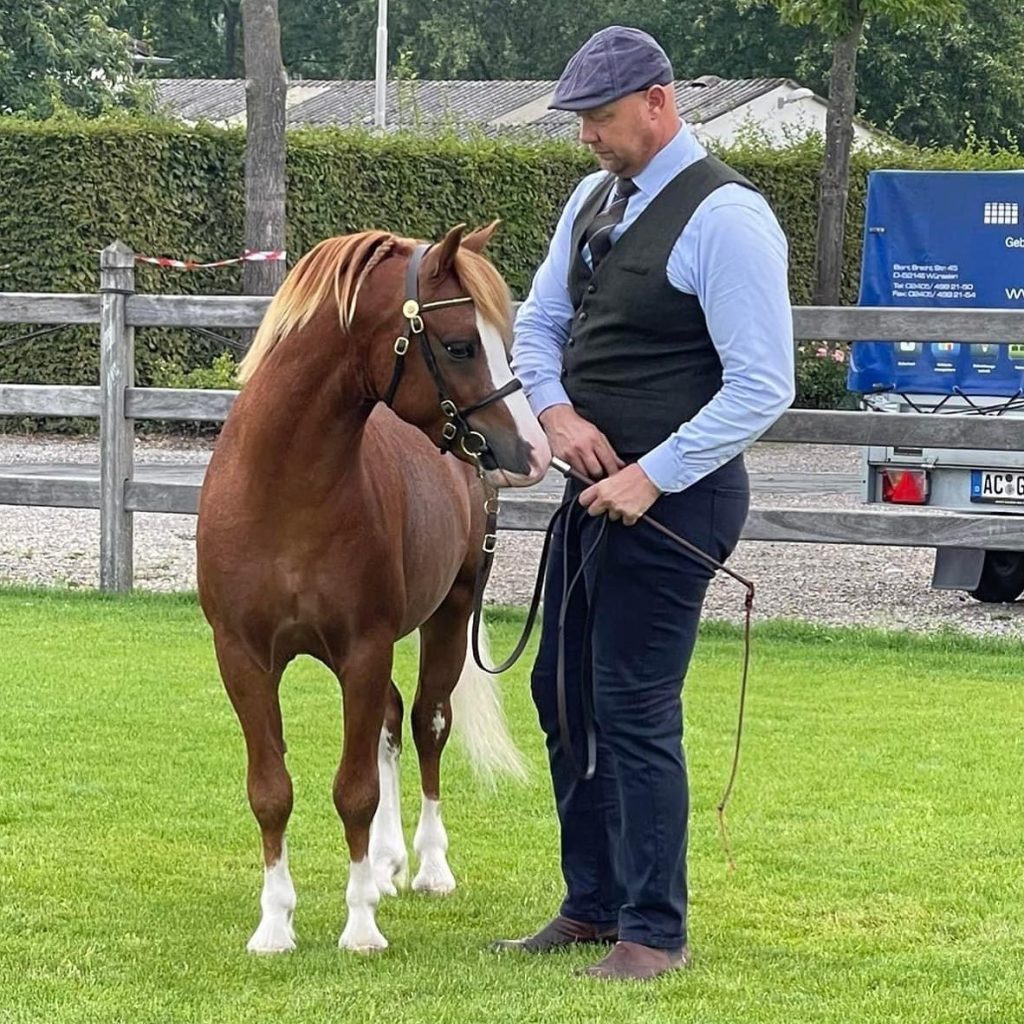 Our filly Stellar Vaiana was very tired at the show, but we still had known breeders coming to us saying that she was the best mover in her class and that she was the only one they would bring home – even though she was "just" placed 6nd with a beautiful pink rozette.
To be honest we were thinking about pulling her from the show, because she was showing signs of colick the last day on the road, but we managed to make her feel better with magnesium and electrolytes. Since she was feeling better and being in a stable at the Chio village at the arena anyway, we decided on showing her – but I could tell she was still tired in the ring so we let her rest at once when she was finished there. (I learned the hard way not to bring yearlings to a show that far again! I am very proud of her for coping so well with everything despite it all!)
We want to say thank you to the team behind the show and congratulations to everyone showing their beautiful ponies – the quality of the horses there was HIGH and you could really tell that they are the best of the best!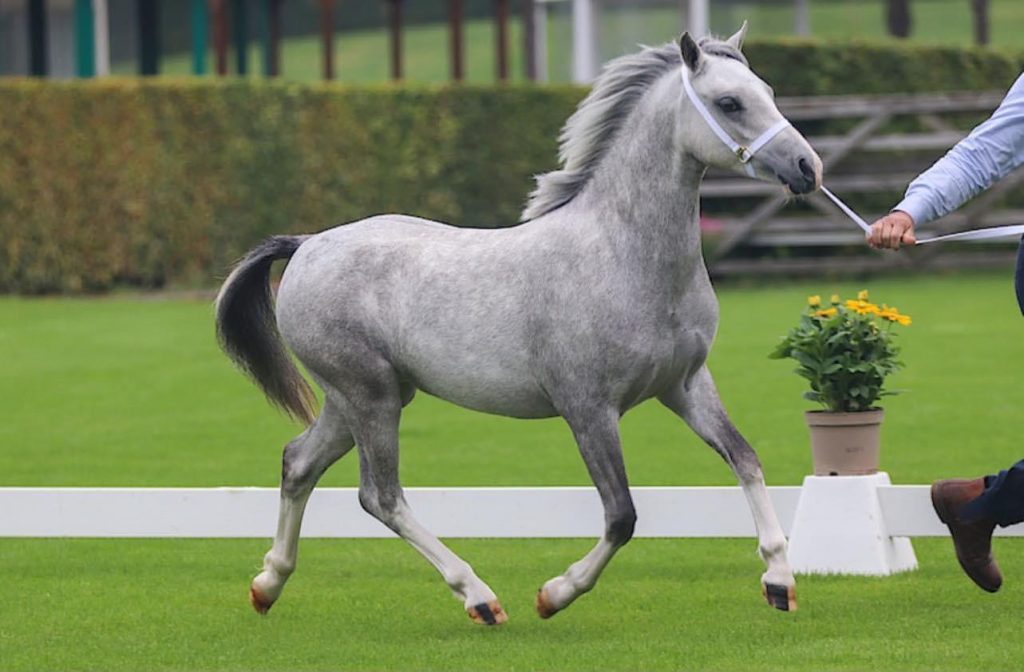 To go on such a long journey took it's time as we drove 2050 kilometres from where we live and picked up the horses in Linköping where they have been on training! The horses still had to go 1500 kilometres though…

On the way home our truck decided to break (!), which is a story in itself (that you can read about in the horse magazine Hippson) because we had to wait in Denmark for 3 days! Let's just say that we are NEVER going to use IF Insurance/IF Skadeförsäkring again!) We had to unload the horses at the ferry harbor after we had been waiting for 12 hours (!) with them in the truck after which we had help taking them to a wonderful horse center in the nearby area. The horses were totally amazing, but I honestly do not know what we would have done if not the owners and staff of the Center for Ridefysioterapi would have helped us! They were truly guardian angels coming to our rescue!
*The fun news is that the one who beat his is Paaskamp's Zlatan (now exported to the US) and he is by Pinewell Jeronimo – who we have just bought! Two wins in one! 😉