Only the most beloved ponies have no forelocks when they enter Heaven…
Yesterday, we had to make one of the hardest decisions we ever had to make.
Our most beloved Pinewell Jeronimo suffered an injury and colicked in April this year, after which we have had him at Sweden's top animal hospital where he got intensive care and had to undergo surgery. After that he was feeling well and we believed we could start to relax. In August, he had complications due to the surgery and this Wednesday he had the same complications again. We did not see another choice than to let him grow his wings again, in the other realms as the spirit Pegasus he is and always will be.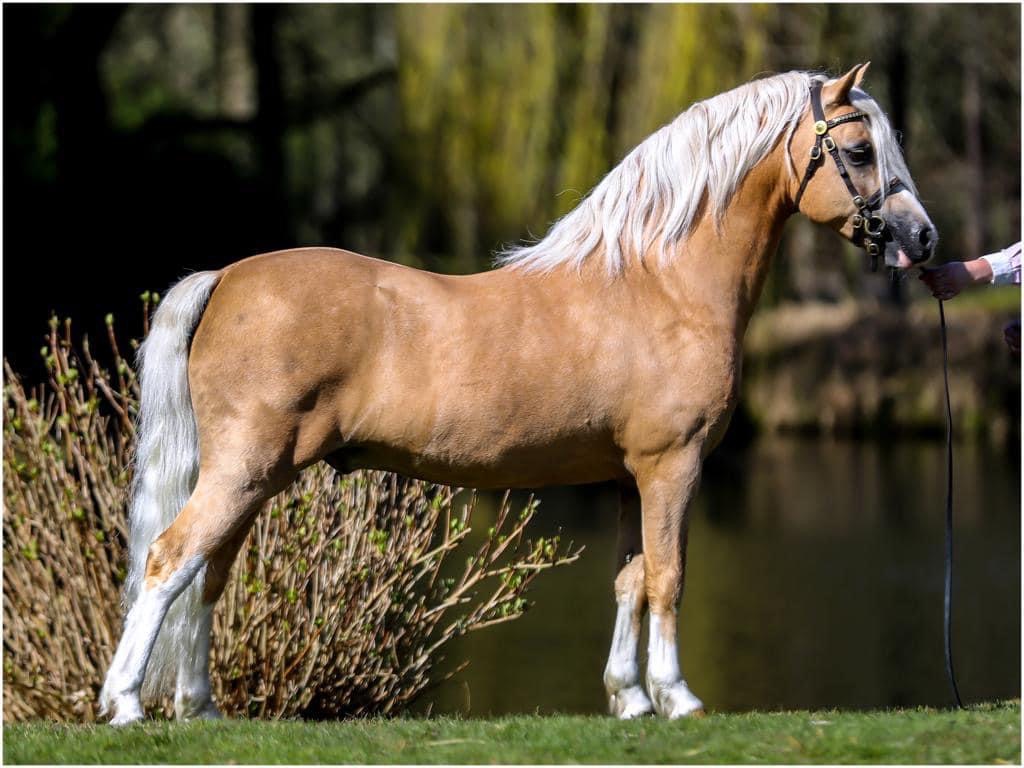 We put all our hearts and souls (and money, over 30,000 euro) in his healing so it was with heavy hearts that we had to say goodnight forever to one of the sweetest souls we have ever encountered in the horse world. I did absolutely everything in my power because I did not want to give up on him since he was such a fighter and really wanted to live. He truly has had the strongest spirit of anyone, and he has proven himself to be a Champion in every sense of the word!
We will miss him forever, and our tears will not stop as he was just 10 years old and we had so many dreams that he was included in. But first and foremost, he was a deeply loved family member, and his place in our hearts will never be taken.
He was my dream Welsh mountain stallion in every way. There will never be enough words to describe him or his fantastic temperament. I am very grateful that we have his son and grandchildren, even though no-one can ever take his place.
This loss has struck me so deep, that I do not even know if I want to continue breeding. Especially since it was only two months ago that we lost Khalvin Khlein KpM, another heart horse. I feel absolutely empty except for the pain of loss and sadness.
Only time will tell how we will continue in the stud. We are absolutely heartbroken and devastated as a family.
With great sadness, as he was loved beyond words,
Eleonor & Mattias