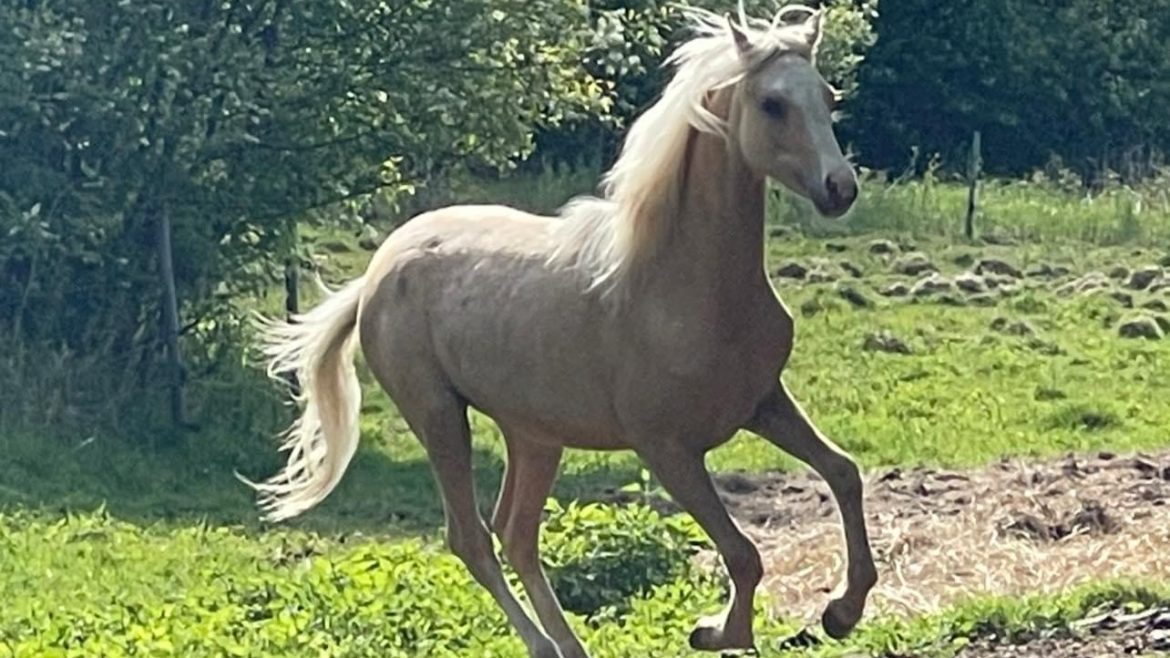 I have been in love with Ysselvliedt's Lord Markham for many years which was why we bought his 3/4 brother Ysselvliedt's Lord Llywel in 2021.
Having this beautiful girl out of Ysselvliedt's Flower Girl (Laithehill Amadeus – Eyarth Harlequin) and by  Ysselvliedt's Lord Markham (Glansevin Graffiti – Eyarth Caliph) is a dream come true! Flower Girl is a wonderful mother and we are beyond excited and happy for the future of this filly!
The reason behind her name is that she was born on our (human) daughter's birthday!
She will be retained in the stud.
Sire:

Ysselvliedt's Lord Markham (Glansevin Graffiti x Ysselvliedt's Lady Lindale)

Dam:

Ysselvliedt's Flower Girl (Laithehill Amadeus x Steehorst Free Flower Girl)

Born:

2022

Color:

Palomino