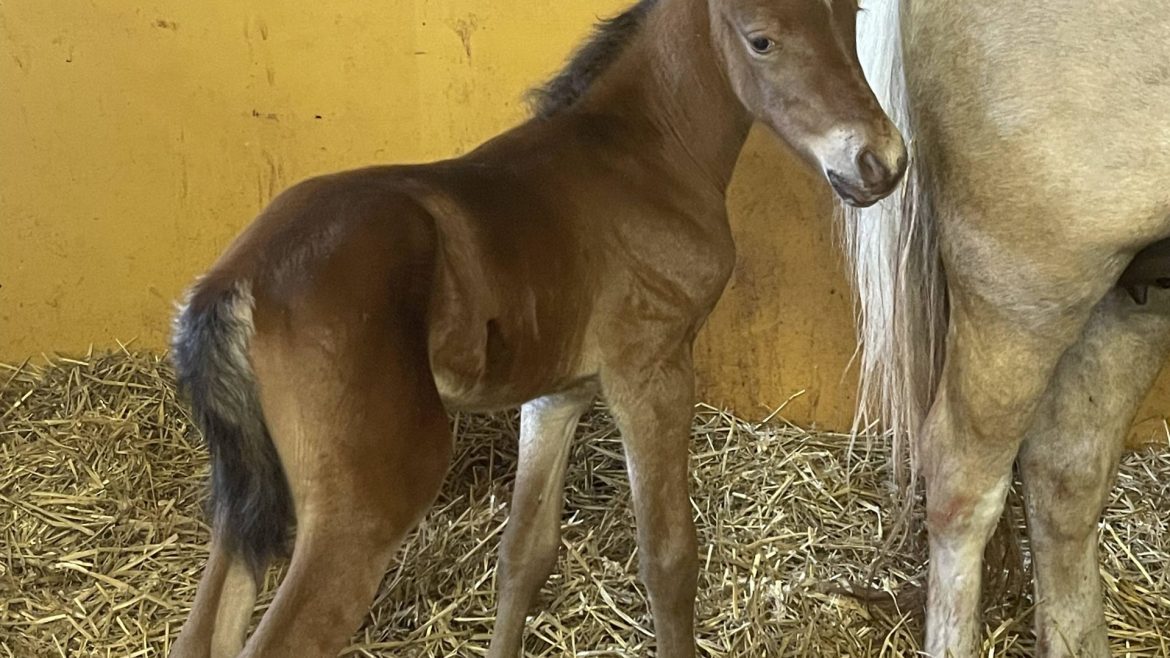 The first time I saw the amber champagne stallion Khalvin Khlein KpM on the website of Gestuet Falkenhorst, I knew what my dream was… Back then (20 years ago) it was not possible as his champagne colored offsprings went for 50.000 euro and more when they were sold all over the world. However, that was when the seed was planted in my mind.
In 2020 we got the opportunity to buy Khalvin (now 22 yrs old) from a new owner in Estonia, so when we the 23rd of May 2022 had an amber champagne colt foal by him we are absolutely over the moon!
This little colt has legend upon legend in his pedigree in both the Arabian world and the Welsh world. Khemosabi was a legend like no else, and on Sunwillow Venus' side of his pedigree we have stud names that have laid the foundation of many exceptional blood lines in the world.
When Khalvin was approved on his 30-day stallion test in Germany he got 10 on his mentality and we can tell you already that this is something this colt have inherited. Venus is also one of our absolute favorites with an exceptional mentality, so we are so excited to be able to keep a son of her's in the stud!
Khal is 50% Welsh mountain, 38% Arabian, 6 % American Saddlebred and 6 % Quarter horse, which means he can both be registered as Welsh Part-bred and Arabian Part-bred. He has the same colour as his father, and the adult colour will start to show in a few months when his brown colour bleaches.
Champagne foals are born with bright blue eyes, which later color to amber. Particularly striking is the special shine that is inherent in the Champagne gene and which is reminiscent of the shine of the Akhal Teke. It is a dream for breeders but also an absolute eye-catcher for the ambitious rider.
This one is one to watch!
Sire:

Khalvin Khlein KpM (Khornerstone KpM x Miss Sundance)

Dam:

Sunwillow Venus (Thistledown Blue Moon x Sunwillow Karara)

Born:

2022

Colour:

Amber Champagne